Staff
Staff members of Cataldo and Cataldo Schott Funeral Homes are caring and experienced professionals who understand that each family is unique and has personal requests and traditions. These requests and traditions are of utmost importance to our staff of licensed funeral directors.
Cataldo Schott Funeral Chapel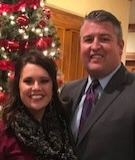 Isaiah L. Schott
Owner/Funeral Director
cataldoschottfh@gmail.com
Isaiah is originally from Clermont, Iowa and graduated from Valley (CEW) High School in 1999. After high school he continued his education at Hawkeye Community College and graduated from Cincinnati College of Mortuary Science in 2003 with a Bachelor's Degree in Mortuary Science. Isaiah served his apprenticeship at Major Erickson Funeral Home in Mason City, obtaining his license in 2004. He also holds his Life Insurance License for the State of Iowa. He has a solid background in all facets of funeral service including advanced funeral planning and monument and marker sales. In 2014, Isaiah became the managing partner of Cataldo Schott Funeral Home in Forest City. Isaiah and his wife, Tasha have two daughters, Cambry (age 9) and Laityn (age 6). Isaiah is a member of the Forest City Rotary Club, Forest City Young Professionals, board member for the Oakland Cemetery in Forest City and he and his family are members of the Forest City United Methodist Church, Bear Creek Golf Course and the Forest City YMCA. Isaiah and his wife Tasha enjoy being a part of the community and plan to continue to serve the community with the professionalism and compassion that has been a tradition of the funeral home for so many years.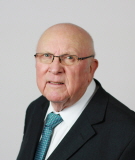 Marlen & Karen Hanson
Support Staff
Marlen and Karen Hansen are life-long residents of Forest City. Karen worked for the Forest City School District for 23 years until retirement and Marlen worked for Winnebago Industries for 19 years until retirement. Together they have three children and six grandchildren. Marlen and Karen started working for Petersen Lund Funeral Home in 2002. Karen is an attendant for visitation and Marlen helps as support staff for funerals, he also helps with other odd jobs at the funeral home. Together they also help with light maintenance of the funeral home. They are members of the Forest City United Methodist Church.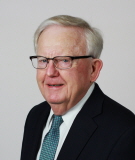 Orin Harris
Support Staff
Orin and his wife Jan have been residents of Forest City since 1978. Together they have 4 children and four grandchildren. Orin worked for KIOW radio in Forest City for 35 years until his retirement. He is a member of Forest City Rotary Club and also the Forest City United Methodist Church. Orin works as support staff for funerals.